GEBO HATCHES
GEBO hatches are made in Holland and are sold worldwide. GEBO manufacture some of the highest quality deck hatches available and now you can to!
Made from marine grade anodised aluminium giving you long life, excellent corrosion resistance, durability and low maintenance.
GEBO hatches are CE class-A ocean certified.
Tough, durable and 100%watertight.
Heavy duty no-snag adjustable friction hinges with no catch or lip for sails or rope lines to be caught on.
All hinges and metal parts are made from non-corrosive materials.
Silicone rubber seals.
Durable smoked grey acrylic panels.
Huge range of sizes for portholes and deck hatches.
2year warranty under normal use.
Mosquito, flyscreens and spare parts available.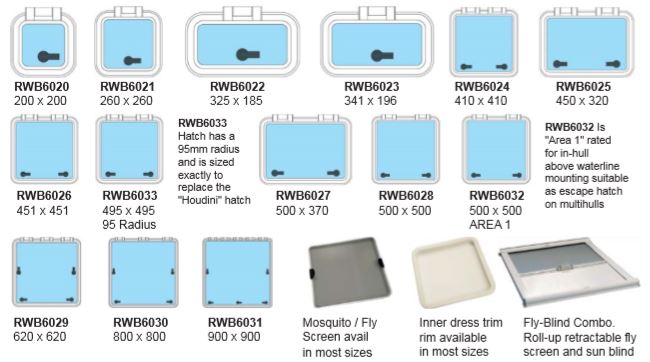 We can source all the range for you and ship within 2 business days!
Call or Email us for more information 07 5502 8484 sales@austboating.com.au